Do you produce chocolate, ice cream or perhaps even pastries or bar products? Then you've come to the right place.
Because we create the most exquisite combinations using hard caramel slivers (we call it nougat), which you can incorporate to make your end products even more unique and surprise your customers.
Examples from our product range of nougat products
You can either use our high-quality nougat slivers as a filler in your bar of chocolate or you can sprinkle it and let the caramel sink in slightly. Either way, you will be creating a completely new taste experience and textures. We can now produce very finely calibrated nougat slivers. This is how you can create a crunchy effect in hollow moulded figures such as Easter bunnies, chocolate balls, Father Christmases and other forms. Plus, the fine balls can be pumped, meaning they can be easily incorporated in chocolate fillings or in wafer thin bars of chocolate.
How about liquid sprinkles of caramel in your ice cream? We offer various types of caramel slivers for just this, as after a few days they turn into fine caramel chips. If this is not what you want, you could simply use our variants sugar-coated with cocoa butter. The fine film of fat acts as a protective layer that stabilises the nougat sliver and keeps it crunchy in the ice cream. Our creations are furthermore the absolute perfect addition to chocolate coatings or ice cream glazes. With our natural products, you will create a balanced symbiosis of caramel and chocolate, accompanied by a light crunchiness.
A wide variety of nougat and caramel chips are manufactured on a traditional caramel production line. The customer decides whether a classic caramel almond nougat is suited for the end product or perhaps an innovative product, such as sesame ginger nougat. These nougat chips are primarily used in the production of chocolate, ice-cream and biscuits.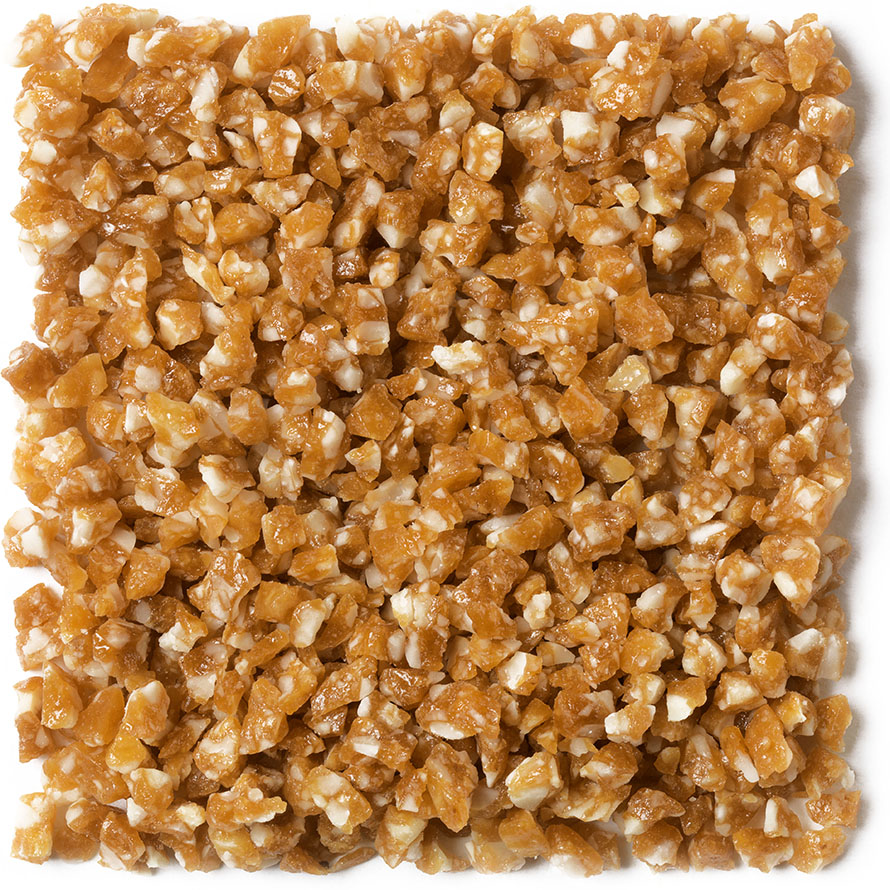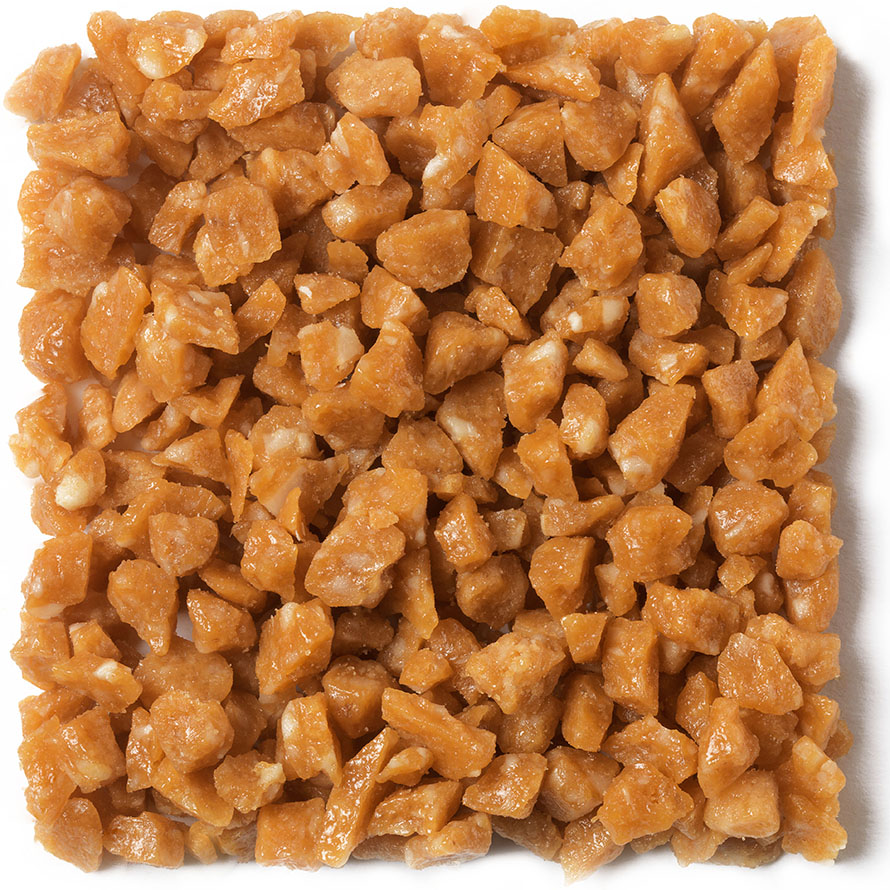 In every case, our nougat is made entirely from natural raw materials. Staff expertise and training play an essential role in nougat production. Despite a highly mechanized production, a fine sensibility and many years of experience are needed to achieve the ideal flavors and just the right shade of brown. We also produce in organic and kosher quality upon request. You see, our hard caramel is exceptionally versatile. Don't delay, start developing your new product. We will gladly assist you with a free initial sample and be on hand should you need any help or advice.