A good day starts with a hearty breakfast. Hans Kaspar AG offers a whole variety of chocolate crisps coated in our home-made Swiss chocolate, either in the milk, dark or white variant.
These can be packaged as creative fillings in top-cups to be put on delicious yoghurts or filled in two-chamber beakers as a crunchy variant.
Examples from our product range of choco drageé products
Our choco-dragées are also used as a high-quality ingredient in your muesli mixes. Maître Chocolatiers also use our chocolate pearls, covered in a thick coating of bright, shiny chocolate, as decoration for their pralines or confectionery.
Discover all the ways you can use our chocolate-coated hard caramel or croquant slivers. Nicely preserved in Swiss chocolate, they are used as decoration, for example on waffle cornets or other ice cream creations. Larger ingredients, such a candied fruit, nuts, meringue or biscuit chips coated in our fine couvertures are sold as snacks and sweeten up people's breaks and give your customers a new boost of energy.
Chocolate-covered rice or wheat crisps, along with roasted and chocolate-covered nut slivers are popular additives to ice-cream, biscuit, muesli, yoghurt or chocolate products. Our chocolate-coated products can also be used for unique decoration to any finished product. We have refined a wide range of extrudates with lecithin-free chocolate couvertures made in our own plant since 1988. By spraying the liquid chocolate and simultaneously turning the coating drum, the raw material slowly receives an even coating.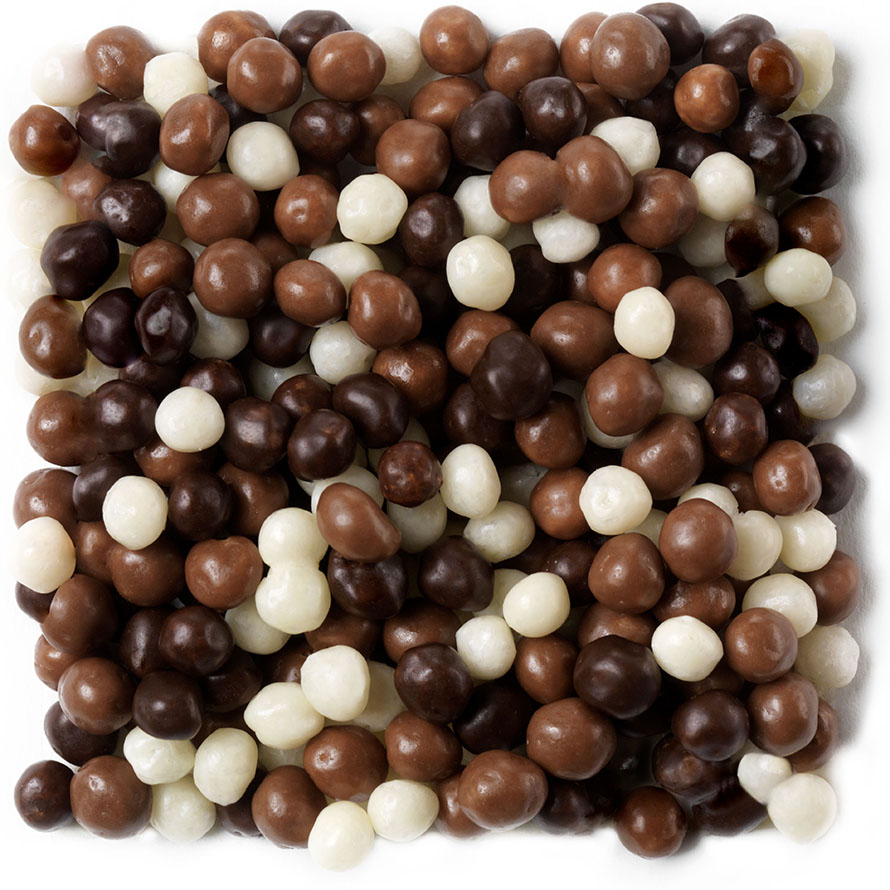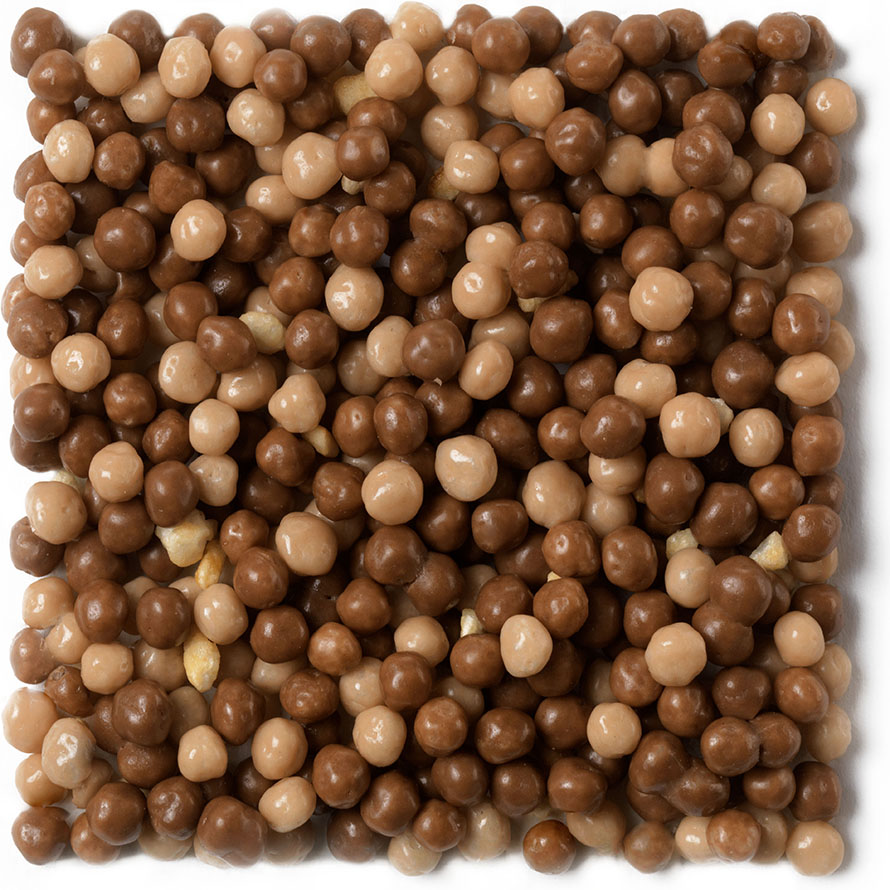 A wide variety of nut cores and the many-sided crisp shapes combined with our homemade range of chocolates result in extremely interesting flavor combinations. At the same time, the air-tight coating prolongs the shelf life of the raw core. We also produce in kosher quality upon request.