Yogurt & Muesli Variations
Several product types from our range are suitable for the production and refinement of yoghurt and muesli:
Chocolate-covered rice or wheat crisps, along with roasted and chocolate-covered nut slivers are popular additives to biscuit, muesli and yoghurt products. Our chocolate-coated products can also be used for unique decoration to any finished product. We have refined a wide range of extrudates with lecithin-free chocolate couvertures made in our own plant since 1988. By spraying the liquid chocolate and simultaneously turning the coating drum, the raw material slowly receives an even coating.

A wide variety of nut cores and the many-sided crisp shapes combined with our homemade range of chocolates result in extremely interesting flavor combinations. At the same time, the air-tight coating prolongs the shelf life of the raw core.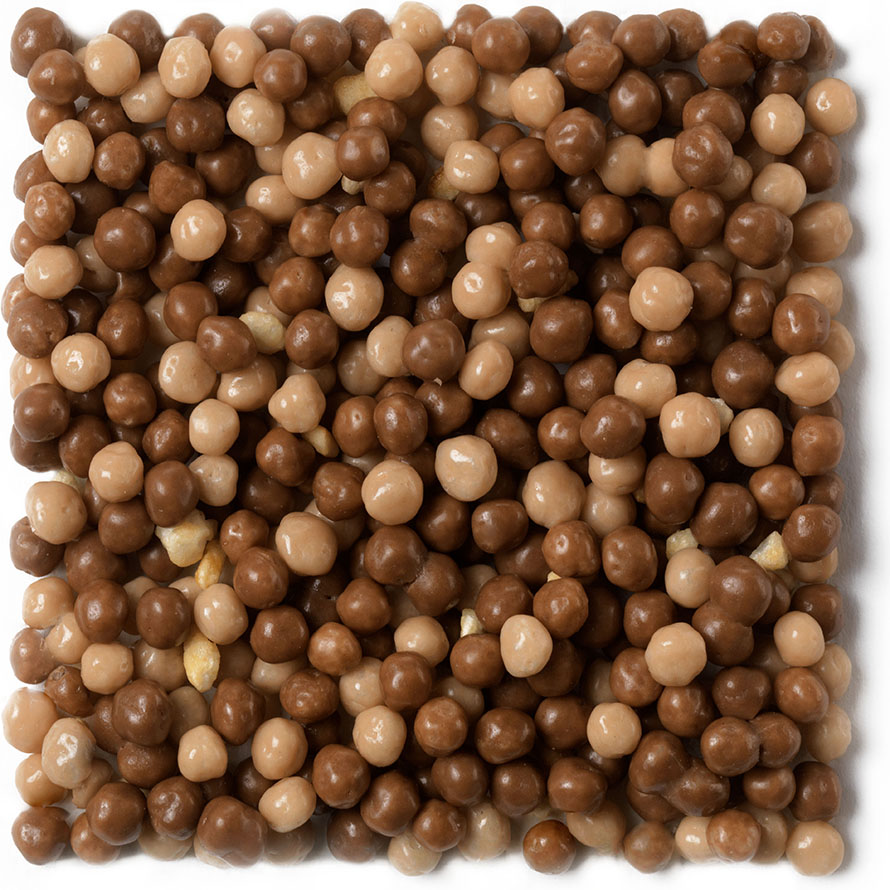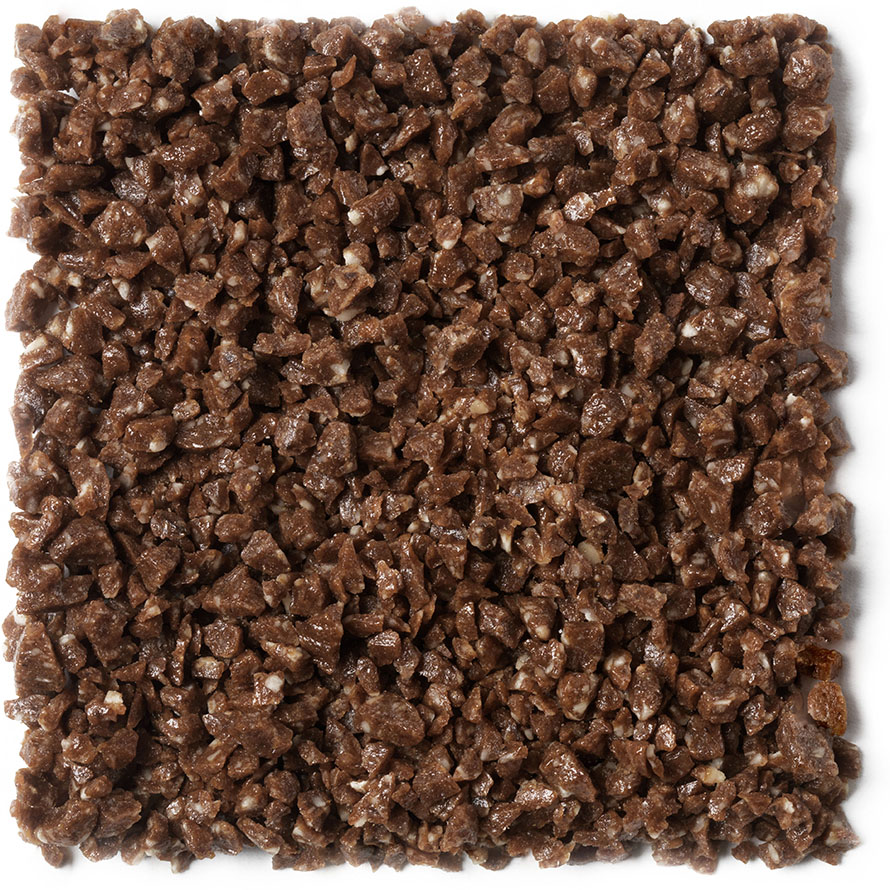 How about liquid sprinkles of caramel in your yogurt? We offer various types of caramel slivers for just this, as after a few days they turn into fine caramel chips. If this is not what you want, you could simply use our variants sugar-coated with cocoa butter. The fine film of fat acts as a protective layer that stabilises the nougat sliver and keeps it crunchy. Our creations are furthermore the absolute perfect addition to chocolate coatings or ice cream glazes. With our natural products, you will create a balanced symbiosis of caramel and chocolate, accompanied by a light crunchiness.